TRAVEL
Yorkshire & the Lake District
July 19-30, 2023
Join me as we visit gardens and historic sites in the North of England! Our stops include: the spectacular Royal Horticultural Society Bridgewater; Beatrix Potter's Hill Top cottage; Chatsworth House, inspiration for Pemberley in Pride and Prejudice; the medieval city of York; a Roman fort along Hadrian's Wall; and more. Please email me with your questions. You can find details and sign up here.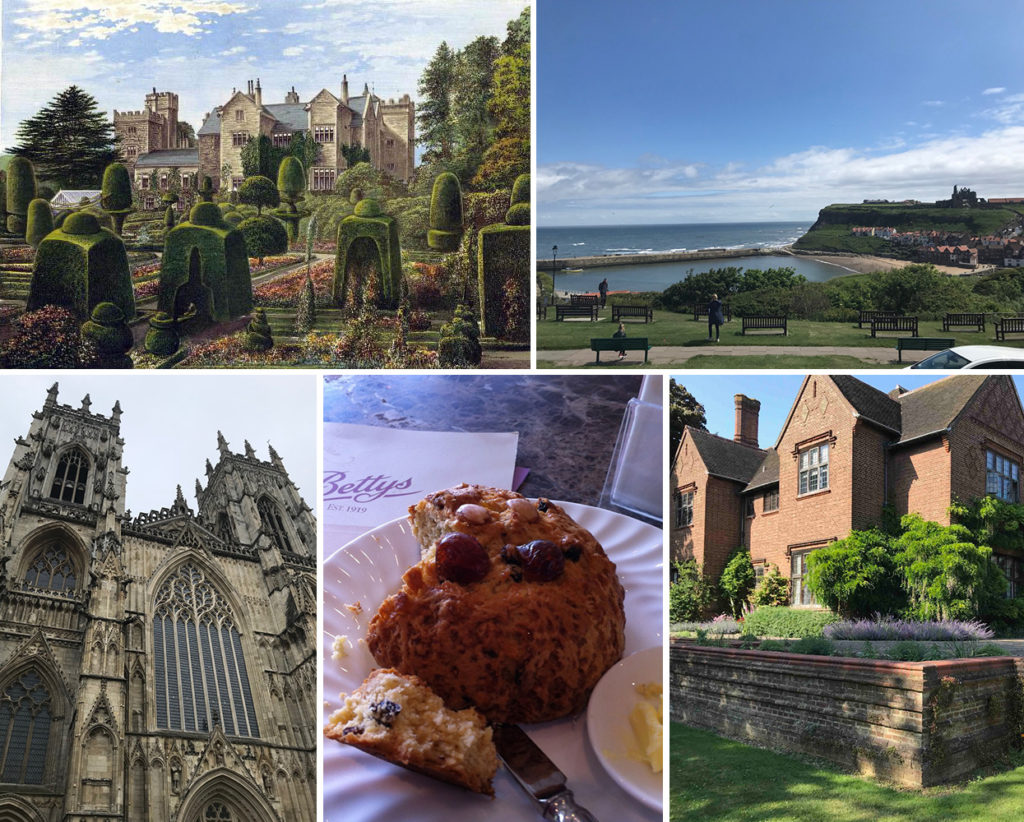 ---
Past Travel Highlights
The Cotswolds tour, summer 2022, included a visit to the lovely village of Bibury where we enjoyed tea in a private garden and strolled past Arlington Row (pictured below). The Row stretches along the River Coln and date from the 14th century when the building was a monastic wool store. It was converted to cottages in the 17th century.
---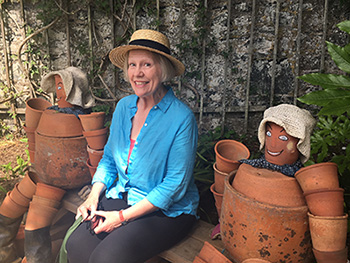 We trudged along dusty roads on a warm day in June to get to La Seigneurie Gardens on Sark, one of the smaller Channel Islands. We had arrived by ferry from Jersey and then been hauled up the steep hill to the village by tractor bus. (A wooded path made a lovely walk back down.)
We met lots of bicycles and walkers as we made our way into the island to the gardens where our group split in two and we each went off with a guide. During our tour, I met Bil and Ben, the flowerpot men—from a long-ago children's BBC television program. The walled garden has formal beds planted abundantly with shrubs, perennials, and annuals—masses of cornflowers in shades of blue and plum, pillar roses, ground cover roses, shrub roses, cheddar pinks, and frothy masses of pink and white erigeron. There were intimate details, too, such as stone sinks of Gerbera daisies. All this was punctuated by cordyline and pittosporum—marginally hardy shrubs for many of us.
La Seigneurie began as a priory in the sixth century. A house was built in 1565, and then another in 1675 and that was added to in 1852. The gardens came along in the first part of the nineteenth century. You can make a good day out by visiting not only the gardens, but also strolling the rest of the rest of the island.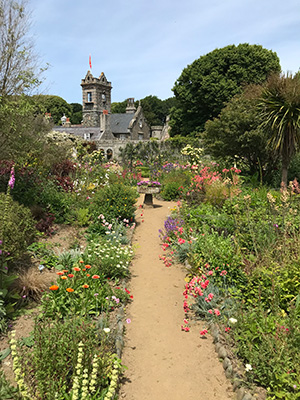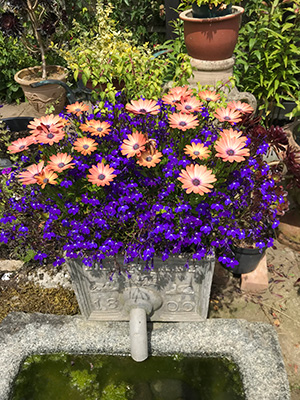 ---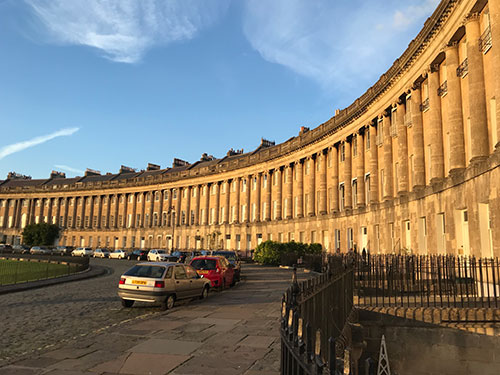 Tea at the Royal Crescent Hotel
A tasty indulgence—tea at the Royal Crescent Hotel in Bath. Walk into the lobby, out the back and into the garden—still full of color and interest when we visited in late October last year—on your way to the Dower House. Or sit outdoors in fine weather.
Choose between the Authentic Afternoon Tea (finger sandwiches, lots of cakes and sweets) or the Royal Crescent Tea (more savories)—vegetarian and children's teas are available too. There was no way to bite into that little mango tart, so it was a mouthful—and delicious!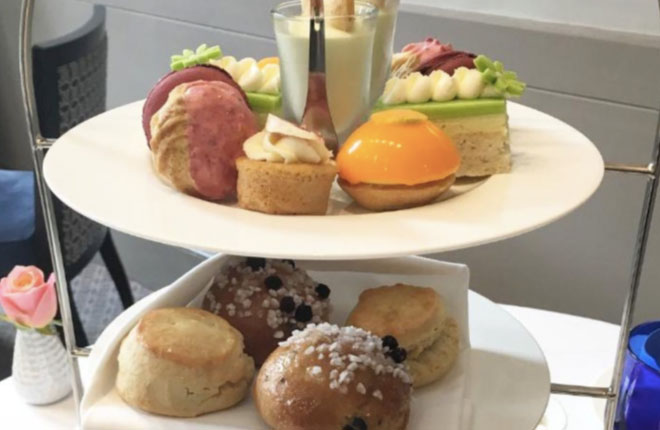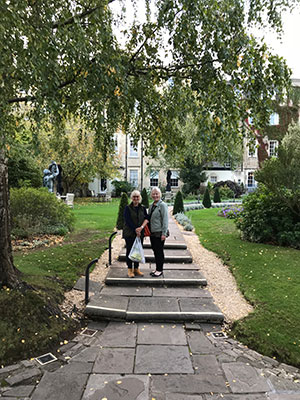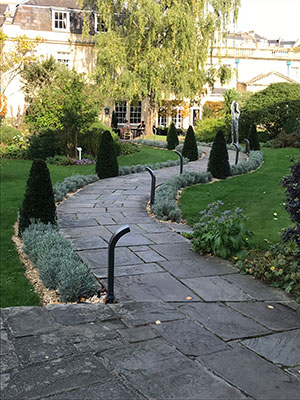 Victoria Summerley and Marty