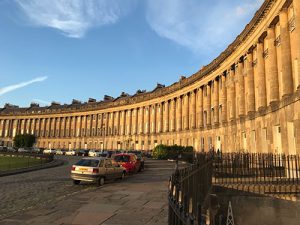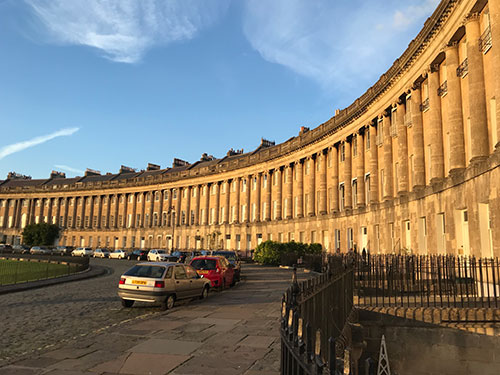 Tea at the Royal Crescent Hotel
A tasty indulgence—tea at the Royal Crescent Hotel in Bath. Walk into the lobby, out the back and into the garden—still full of color and interest when we visited in late October last year—on your way to the Dower House. Or sit outdoors in fine weather.
Choose between the Authentic Afternoon Tea (finger sandwiches, lots of cakes and sweets) or the Royal Crescent Tea (more savories)—vegetarian and children's teas are available too. There was no way to bite into that little mango tart, so it was a mouthful—and delicious!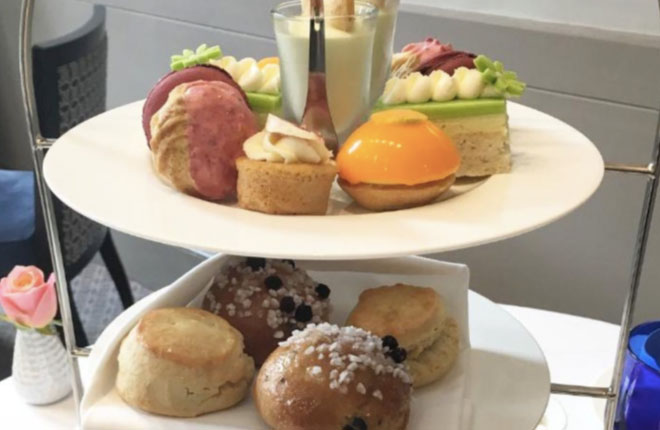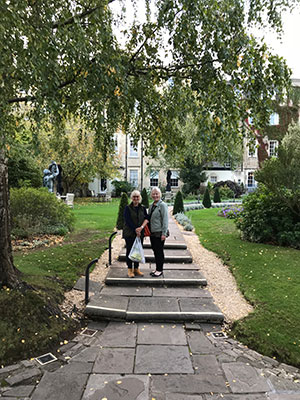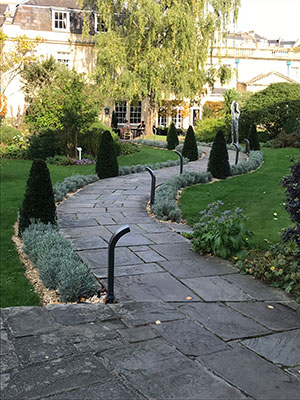 Victoria Summerley and Marty